Most of you may be aware that the various Leo machines were fairly noisy beasts.
We have here two different examples of Leo III noise.
(Each file is about 150kb in size)
---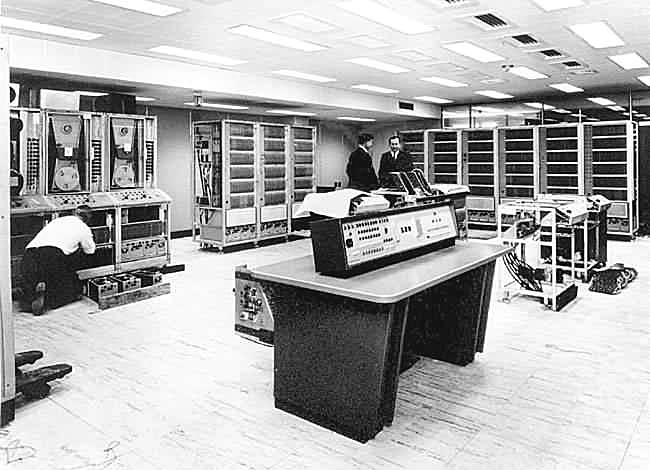 The first selection is a brief sample of some of the general noise of Leo III/20, (picture left), the Colonial Mutual Life computer in Melbourne, 1964, provided by Mike Gomm in Australia.
The first sound you hear is a cpu sort followed by general computer room sounds and ending with the clattering of Ampex TM2 tape drives. Click on the "Computer Room" link to hear the noise.
---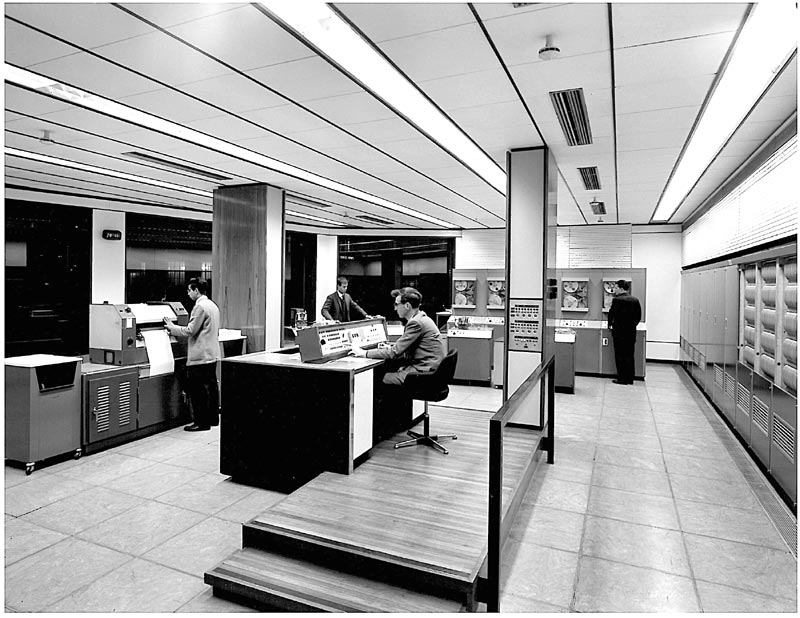 The second example is of Leo III/5, CAV Acton recorded by Don Mitchell, playing a few examples of Leo "music". The different notes were produced by various actions – mainly the shift command with different variables. Click on the "LEO Music link to hear.
---