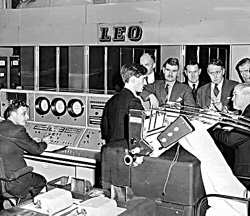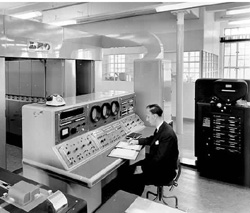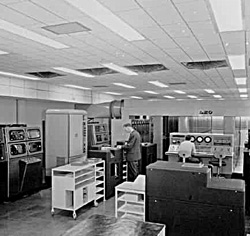 Machine
Company
Location
Installed
Leo II/1
J. Lyons & Co. Ltd
London
May 1957
Leo II/2
W.D. & H.O. Wills
Bristol
Sept 1958
Leo II/3
Stewarts & Lloyds Ltd
Corby
June 1958
Leo II/4
Ford Motor Co. (parts)
Aveley
Dec 1958
Leo II/5
Leo Computers Ltd (Bureau)
London
Jul 1959
Leo II/6
Ministry of Pensions & National Insurance
Newcastle
Nov 1959
Leo II/7
British Oxygen Co.
then Leo Bureau
Edmonton
Feb 1960
Leo II/8 c
Standard Motor Co.
Coventry
Jul 1960
Leo II/9 c
Ilford Ltd.(films)
Ilford
Nov 1960
Leo II/10 c
W.D. & H.O. Wills
Bristol
Apr 1961
Leo II/11 c
Ford Motor Co. (payroll)
Dagenham
Jan 1961
    'c' signifies Core memory with transistors and valves.
| Machine | Company | Location | Installed |
| --- | --- | --- | --- |
| LEO II/1 | J. Lyons & Co. Ltd | London | May 1957 |
| LEO II/2 | WD & HO Wills | Bristol | Sept 1958 |
| LEO II/3 | Stewarts & Lloyds Ltd | Corby | June 1958 |
| LEO II/4 | Ford Motor Co. (Parts) | Avely | Dec 1958 |
Machine
Company
Location
Installed
Leo II/1
J. Lyons & Co. Ltd
London
May 1957
Leo II/2
W.D. & H.O. Wills
Bristol
Sept 1958
Leo II/3
Stewarts & Lloyds Ltd
Corby
June 1958
Leo II/4
Ford Motor Co. (parts)
Aveley
Dec 1958
Leo II/5
Leo Computers Ltd (Bureau)
London
Jul 1959
Leo II/6
Ministry of Pensions &amp National Insurance
Newcastle
Nov 1959
Leo II/7
British Oxygen Co.
then Leo Bureau
Edmonton
Feb 1960
Leo II/8 c
Standard Motor Co.
Coventry
Jul 1960
Leo II/9 c
Ilford Ltd.(films)
Ilford
Nov 1960
Leo II/10 c
W.D. &amp H.O. Wills
Bristol
Apr 1961
Leo II/11 c
Ford Motor Co. (payroll)
Dagenham
Jan 1961